The Challenge
Answering the Client's Call to Action
Kyocera contracted Plastic Ingenuity to manufacture a custom packaging solution for their line of Cadence mobile phones for Verizon. The cell phone packaging product needed to be delivered with a lead time of four weeks to ensure Verizon earned a spot with top retailers such as Walmart and Best Buy.
Within this duration, multiple processes had to occur simultaneously. Because the phone's literature was not complete, we had to work with estimated dimensions. Communication and coordination needed to be as efficient as possible to execute the project, but as a partner for 20+ years, Kyocera knew we could deliver this project in such a short timeline.
The Process
Ensuring Fast-Paced Efficiency
The client provided us with the phone, charger, battery, and USB cable for reference. We also received an existing retail packaging sample to reverse engineer. With all the required information, our team quickly got to work on the following timeline:
Day 2 – Engineering and design delivered concept sketches to Kyocera. With approval, FDM molding production began.
Day 4 – Prototypes were shipped to the client.
Day 6 – Kyocera approved the prototype parts.
Day 7 – Procurement of materials needed for production began.
Day 19 – Materials were received, and production began immediately.
Day 21 – Initial production setup completed.
Day 25 – The first batch of final products was shipped to the client.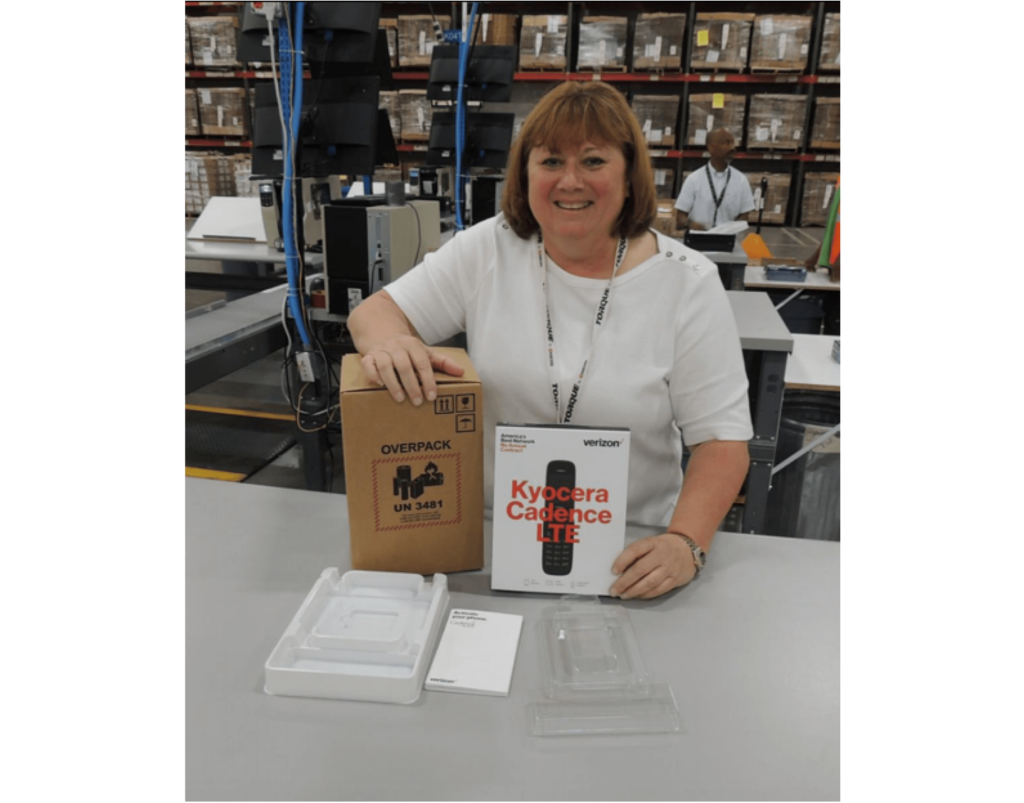 The Solution
Achieving the Seemingly Impossible
Drawing on decades of consumer goods packaging experience, Plastic Ingenuity was able to get the product ready for production in only 22 days with little intervention from the client. All that was required was the approval of the prototype and a purchase order for the tooling. Kyocera expressed that their corporate office in Japan was in disbelief that they received samples in the specified timeframe. Ultimately, the Plastic Ingenuity team received resounding praise from the client for manufacturing the product within their specifications and exceeding their extremely tight and seemingly impossible deadline.

The Results
A Resounding Success
%
drop tests passed, with zero damage and all items remaining snug.
days from project briefing to product production.
impossible timeline made possible by Plastic Ingenuity.