Who We Are
Since 1972, we have been engineer-led. We have prided ourselves on being the expert problem-solvers and supporters clients across industries trust to form their packaging solutions.
Our Commitment
We aim to create best-in-class thermoforming packages that exceed the expectations of our clients, anticipate their future needs, and contribute to a more sustainable world. We'll continually improve our processes and maintain a strong engineering and technological focus, all while creating a safe, balanced, and fair work environment for our employees.
Our Values
We believe in safety and sustainability above all else. That means taking care of our employees and our planet through a safe work environment, a robust employee benefit program, internal sustainability practices, and circularity consultation services.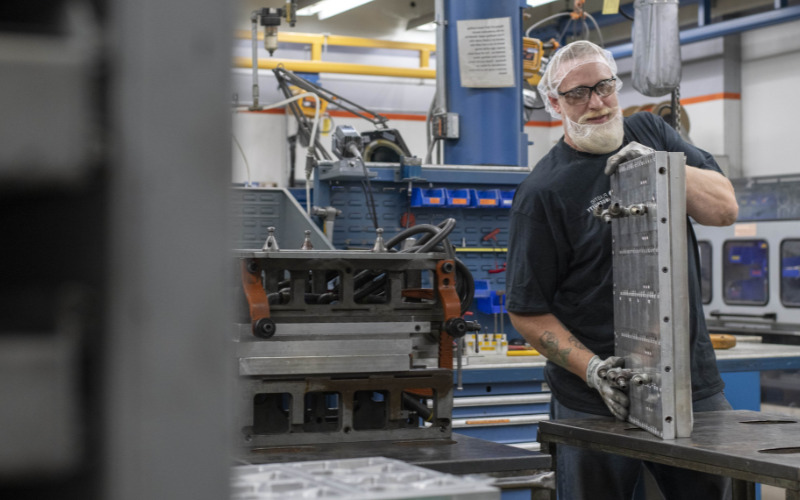 Our Team
The Plastic Ingenuity team is a close-knit group of engineers, designers, prototypers, and industry experts ready to help our clients shape their next solution.

Interested in a career at Plastic Ingenuity? Check out our openings and join a group of people who are passionate about packaging and helping our clients succeed.