The Services that Support Your Solution
The healthcare market relies on your solutions, and you should be able to rely on your thermoforming partner to understand requirements, work quickly, and remain flexible to scale or expand your product as needed.
Innovation
Market-Driven Ingenuity
With deep knowledge of evolving requirements, a pulse on industry trends, technical expertise, and operational know-how, we create thermoformed solutions that deliver more to the healthcare market.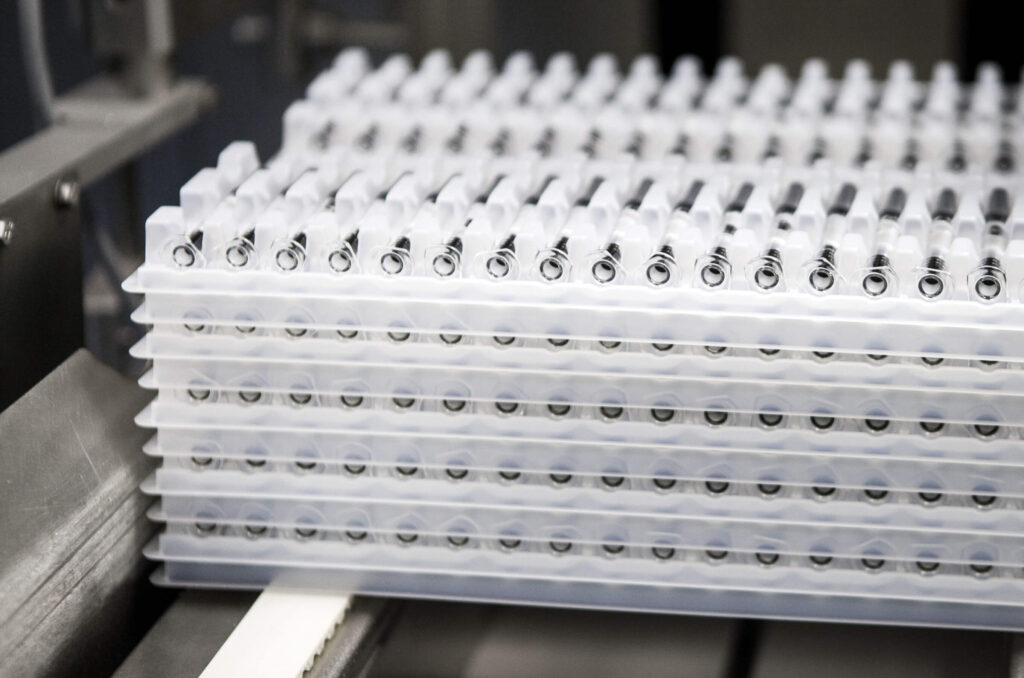 Speed
Development Horsepower
With vertical integration and total process control, we provide our healthcare customers a competitive edge by getting medical devices, drug therapies, and diagnostic products to market faster, always with patient safety and compliance top-of-mind.
Partnership
Full-Service Support
We're an extension of your team. From project management to technical support, our commercial team creates a best-in-class customer experience. Plus, our focus on value chain partnerships enables us to deliver end-to-end solutions and services to ensure your project's success.
Quality
Attention to Detail
We understand the regulatory rigor, critical-to-quality product attributes, and seamless integration required to serve the healthcare market. By investing in continuous improvement and a quality-first culture, we are committed to exceeding the most stringent Quality and Regulatory standards.
Certifications
ISSC PLUS Certified
This certification enables the use of circular plastics from advanced recycling technologies.
There's opportunity within the healthcare market to create sustainable packaging solutions while still keeping patient safety and usability top of mind. Our circularity experts offer consultation to clients like you to create solutions that are as beneficial to clinicians and patients as they are to the planet.
Our Customers Love Us
Customer Testimonials
Customer Testimonials
"They are one of the best companies we look to for fresh ideas. On our first project, we had a difficult structure, and our global head wrote a thank-you letter to Plastic Ingenuity when it was done—it was that big! They provided the commitment, the quality, and the collaboration."
—
GlaxoSmithKline – Packaging Device Manager
Customer Testimonials
Customer Testimonials
"Plastic Ingenuity's vertical integration is as good as it gets. They build their own tools. They're in control of their material supplies – that's huge for us as well."
—
Promega, Supervisor – Packaging Engineering
Customer Testimonials
Customer Testimonials
"They're very prompt. That's a key factor why we went with them. They made tooling for us in a very short period of time."
—
Hospira – Project Manager
Customer Testimonials
Customer Testimonials
"I think Plastic Ingenuity has a very good knowledge of the healthcare industry. We have good collaboration on solutions. They are recognized in the industry as being a well-qualified supplier. They can and do operate in clean rooms. They have good knowledge of the use of the packaging and trays that they make. Some of my customers have even gone to PI to make packaging for them after we introduced them to PI products. We also share PI's information with our customers as we consider them in the top ten pharma supplier companies."
—
Numera, Purchasing Manager – Direct Materials
Customer Testimonials
Customer Testimonials
"We did just meet with Plastic Ingenuity's sustainability manager. He did an analysis for us. He offered us some ideas. We've never had another company do that, and it was pretty cool, so I'd give them a ten here. It is a nice resource for us, and good to know that they have the capability."
—
Promega, Supervisor – Packaging Engineering
Customer Testimonials
Customer Testimonials
"Our other suppliers don't have the same capabilities in terms of quality, performance, and volumes. I'd also say that trust is the foundation of any arrangement, and I trust Plastic Ingenuity. They are reliable. If other suppliers were more trustworthy, they would have more of our market share. This is the main reason we continue to choose PI. We trust them."
—
Lab Products Company - Supply Chain Director