This Edition's Need to Know
In 2021, Plastic Ingenuity set forth on a mission to better understand the needs and driving forces of key stakeholders leading the march toward a circular economy for packaging. Insights from multiple listening sessions informed our strategic efforts for 2022, as we aligned our sustainability services and capabilities with the identified needs of these stakeholders.
The packaging sustainability stakeholder study continued in full force during 2022. We conducted live listening sessions with sustainability and packaging experts from consumer packaged goods (CPGs), retailers, and healthcare organizations. We asked stakeholders to define their goals, describe the drivers of those goals, and provide specifics on packaging tactics to achieve those goals.
What is Sustainability?
Sustainability is an ambiguous term, with meanings varying on an individual basis. When discussing sustainability, it's important to assure definitions are aligned. Gaining a common understanding is critical for effective collaboration. The United Nations (UN) definition of sustainability was cited in interviews as a useful benchmark. The UN defines sustainability as, "Meeting the needs of the present without compromising the ability of future generations to meet their own needs."
What's Driving Sustainability?
The proportion of sustainable-minded consumers is growing. This is driving brands to re-evaluate the sustainability of the products they market. The scale and buying power of large retailers and group purchasing organizations is another key driver. Investor influence is a newly identified sustainability driver in the 2022 study. Capital investors are emphasizing corporate responsibility when evaluating potential investments to ensure those companies will thrive in a sustainably driven world. Legislation and regulations are significant influencers of change.
Sustainability Goal Analysis
In 2022, 92% of organizations we interviewed had well-defined sustainability goals, compared to 67% in 2021. The proliferation of sustainability goals underscores the growing priority sustainability has gained in organizational strategy.
Stakeholders were asked to describe their organization's packaging sustainability goals. The answers were dissected into individual goal statements and high priority goals were identified as "Top Picks." The following table and graph summarize the findings:
The top sustainability goal identified by stakeholders in 2022 is to "Minimize GHG Emissions," as 64% of organizations interviewed have a goal to reduce their greenhouse gas emissions, including 43% that denote it as a top pick. The results also reveal a continued commitment to circularity. Circularity goals related to utilizing recycled content, selecting packaging materials with robust recycling markets, minimizing packaging material usage, and designing for recycling remain prevalent. Organizations are focused on increasing the actual recovery of their packaging in practice, including closed loop recycling programs.
Healthcare Sustainability Goal Analysis
Half the stakeholders interviewed in 2022 represent the healthcare industry. Organizations interviewed include manufacturers of medical devices, pharmaceutical products, and life science applications. The healthcare industry is under significant pressure to increase the sustainability of their offerings.
In a tie with "Maximizing PCR Content," "Minimizing GHG Emissions" was most cited by healthcare organizations as a goal they are working toward (57%). However, only 14% listed this as a top pick. The commitment of healthcare packaging organizations to minimizing material use is evident in its selection as a top pick by 43% of stakeholders. Optimizing design is a priority, unlocking potential material reductions and downstream efficiency gains. Given the lack of recycling infrastructure for healthcare packaging in clinical settings, healthcare organizations are focused on creating closed loop solutions when possible.
Final Thoughts
Shifting to a more sustainable future for packaging is a monumental undertaking. Stakeholders across industries are activated to tackle this challenge head on and lead the way to circularity. The challenges we face as a packaging industry are too steep to face alone. We must work together to make the progress that is rightfully expected of us. Download the 2023 Thermoform Circularity Report for the complete study.
Good Information
Sustainably minded organizations are focused on reducing the amount of packaging materials used to protect their products. The following episode of Good Information details tactics organizations can leverage to optimize material usage through intelligent design. Take a look.
Legislative Updates
Policy aimed at plastic packaging, such as Extended Producer Responsibility (EPR) and minimum recycled content mandates, is expected to continue to accelerate at the state and federal levels in 2023. PLASTICS CEO, Matt Seaholm, recently testified in a congressional hearing on reducing plastic waste. Seaholm highlights the benefits plastic products provide society, while emphasizing the need for partnerships to fuel continued progress in recycling. The full testimony can be viewed here.

Check it out
Our sustainability expert, Zach Muscato, talked about the circularity of thermoformed trays on the Sustainable Packaging Podcast with Cory Connors, alongside Camille Herrera from Driscoll's. Take a listen to this very insightful episode.

M
Pounds of PET thermoforms recovered in U.S. and Canada in 2021
%
Approximate recovery rate of PET thermoforms in 2021
%
Increase in domestic reclamation of PET thermoforms since 2017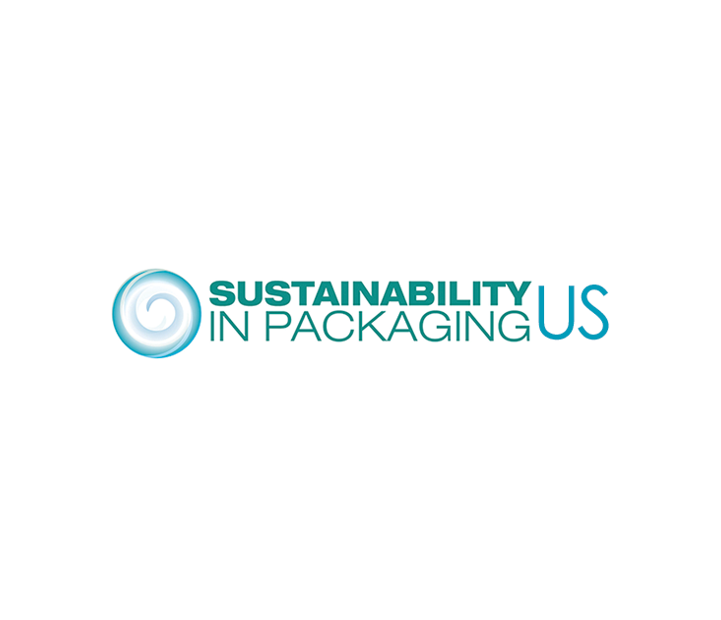 Upcoming Event
We look forward to presenting at the Sustainability in Packaging US conference in Chicago on March 8-10, 2023! PI's corporate sustainability manager, Zach Muscato, will share his thoughts on how increasing the recovery of thermoforms can unlock a new source of post-consumer recycled content for brand owners. Register here: Sustainability in Packaging US